On Saturday June 18, 2022 ORSC will have its annual Photo Day and House League Festival!
Photo Day will be at Oak Ridges Community Centre located at 12895 Bayview Ave, Richmond Hill, ON L4E 3G2.
Schedule is as follows: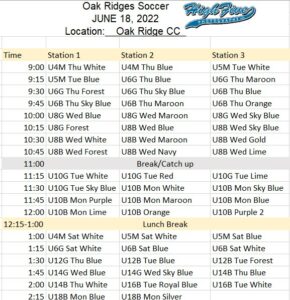 PLEASE NOTE: Oak Ridges Community Centre has instituted a paid parking fee of $5. Residents of Richmond Hill can get a temporary free parking pass for the date of June 18th at https://richmondhill.aimsparking.com/
Richmond Hill residents can make an account when they click on that link, and then apply for a parking permit, then print it and place it on their dashboard when they arrive to the Community Centre.
If you are unable to attend Photo Day on June 18, we will have a tentative make-up date of July 9.
Our House League Festival will run concurrently at Russell Tilt Park for our U4-U10 age group.
Schedule is as follows: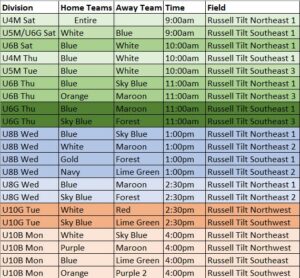 Please note: The Saturday morning session remains unchanged as they are part of our regularly scheduled season.
If you have any questions please reach out to info@orsc.ca